When I was little, my grandpa bought this movie from a discount bin called My Neighbor Totoro. If you haven't seen it, the story starts with a family moving into a 'new' home. It's old, rickety and to me, full of charm. I fell in love with the architecture, the shoji (those Japanese sliding doors covered in washi paper) and how they might make you feel like you were barely separated from what was outside.
My Neighbor Totoro led to my becoming a semi-otaku and an interest in some day visiting Japan.
On top of that, during my early twenties I became obsessed with tea so Japanese tea ceremonies are also on my list of things to experience.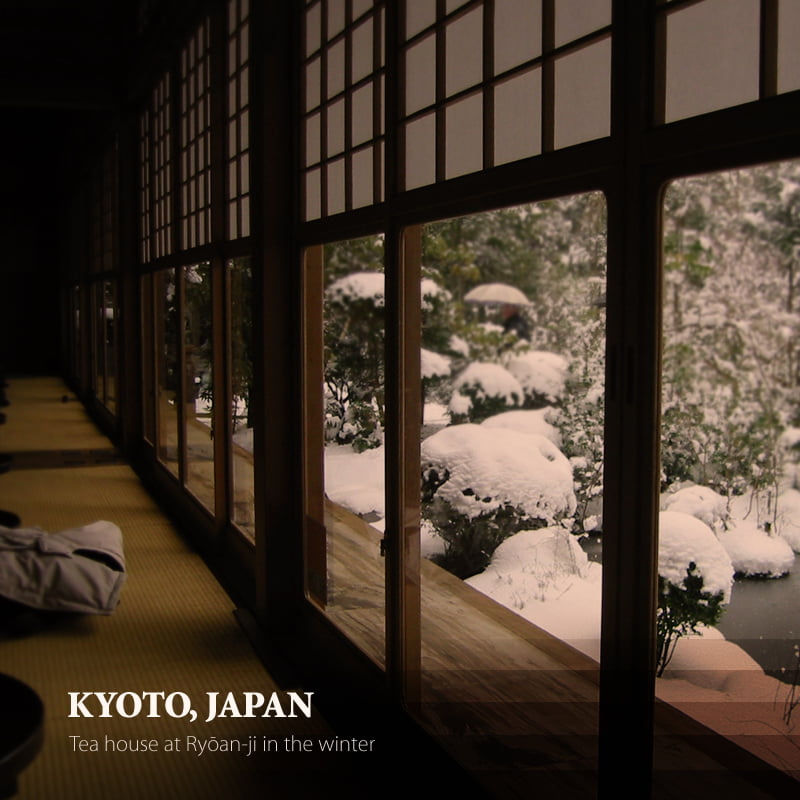 Photo credit: http://www.flickr.com/photos/geraldford/3079701360/