This post will be the start of a short series of posts documenting how a complete newbie to knitting pattern design figures out how to do it. Stay tuned for more!
I have been knitting for 6 years, 7 months, 23 days. The first lesson was so traumatic I remember the exact day — just kidding, I blogged about it.
I have knit hats, mug cozies, scarves, cowls, one pair of fingerless gloves, a never-ending shawl and one sock.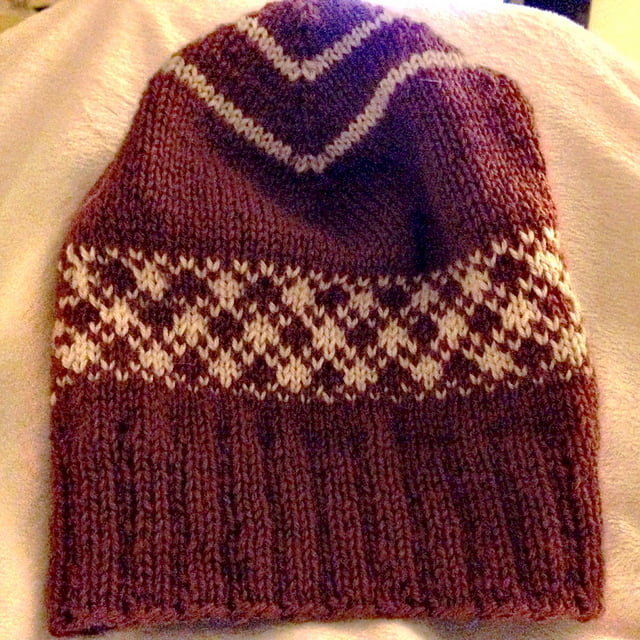 The projects I've worked on have been fairly straight forward and close to beginner level. My stitches have become more even with time and I've even been able to wing a simple hat and cowl without needing a pattern. Because I've become so comfortable with the basics I've started working on projects that are a bit more challenging so that I could learn new techniques.
Last January, I decided to try my hand at stranded colorwork. Stranded colorwork involves holding two strands of yarn at once and knitting with each one at a time according to a chart. I thought there would be a tough learning curve with the technique but I found that the most difficult part was keeping proper tension behind the work. I guess with all knitting, tension is mostly going to be the issue to work around.
While working on my first stranded color project – the Quadratic Cap designed by Angela Geosits – I realized the color charts reminded me of the pixel art I used to create in high school. Every pixel in the drawing has its own clearly defined space with no blurred lines. I used to spend hours and hours drawing these, which got me thinking that maybe I could bring something like that into knitting. From that point on, I had it in my head that I wanted to make my own knitting color chart.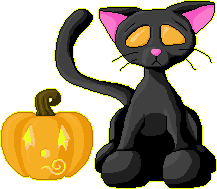 I needed a base pattern for my color chart because there is not much of a point to the chart if it never makes it on to a completed knitting project.
My first idea for a base project was a pair of socks. I love ridiculous socks and I would love to wear a pair of my own design and making.
I started to illustrate the color chart digitally. I created a very simple illustration in Photoshop and struggled with color selection for a while. I don't know if knitting designers usually have the yarn in mind before they start a pattern or if they pick the colors then find matching yarn, but I figured the very subtle color changes I had chosen probably wouldn't have a yarn equivalent. As I started searching for a sock yarn palette to use in my pattern, I could see that it was true. Even with 30+ colors in the Knit Picks Stroll yarn selection, this was about as subtle as I could get.
Once I got to this stage, I stalled a bit. I wasn't sure if I should just start pixelating the illustration as it was or figure out the gauge then work from there. The answer seems obvious now (gauge then chart) but for some reason I let it stall me.
I ordered the sock yarn during the most recent Knit Picks sale – woohoo, I was on my way!
The next problem is that I finished my first practice sock (a nice lacy sock kit that I got with my first Signature Needles) in August 2014 and I still haven't gotten the patience to start the next one. I was starting to doubt that I would be getting this pattern does any time soon.
Then I made about 8 mug cozies as Christmas gifts this past year. They're fairly small and quick (always a relative term in knitting, it seems) to knit up. That is the base project I was looking for. With the mug cozies, I could kind of dip my toe in the waters of pattern design.
Since I have more time on my hands (an extra 10 hours a day), this made it back onto my to-do list. I had bought a gridded notebook to work on charts by hand, so I sketched a few ideas, seeing what looked right at different sizes.
I was super happy to have made this progress!
But, and it's a big but, I hadn't even started to make a gauge swatch for the cozies using fingering weight yarn. I don't know why I'd wrongly assumed that knitting the cozy with fingering weight yarn would be about the same as the cozies I'd been making with worsted weight. Or that I would be able to easily go from 42 to 84 stitches so that I could use the chart as-is.
So last night I started the gauge. It's looking like the cozy will be around 72 stitches, which doesn't quite fit the chart. I will definitely need to change things around.
Based on how tiny the stitches are, I will be able to add a lot more detail – the sheep bodies can be a little more fluffy-looking, the heads won't have to be quite so square.
I'm a little worried that the tiny sock yarn won't be so insulating though. But hey, if it works for your feet, I guess it should work for some coffee.
I'll continue to post about my first knitting pattern journey. Hopefully it'll help others on theirs!
---
Read more about my adventure in creating my first knitting pattern: