As an animal lover and earth enthusiast, I try to be conscious of what I'm buying, where I'm buying it from, and what implications that purchase has on our environment. Until recently, I had not given much thought to where my yarn was coming from, aside from when I purchased local yarn while traveling.
With a new knit design in mind, I went on a search for a line of yarns that is environmentally-friendly, animal-friendly, has a good set of colors and could be cost-effective for colorwork.
And I found O-Wool.
O-Wool is run by Jocelyn J. Tunney, who seems to work hard to source humane, organic wool, cotton and alpaca. (And if you're wondering how wool might not be humane, Google the term 'museled'. The sheep that provide wool to O-Wool are not museled.)
She also tries to keep things as local to her as possible: the wool is dyed, spun, and skeined locally to her in Philadelphia.
I ordered shade cards for the Classic Worsted and the O-Wash Sport.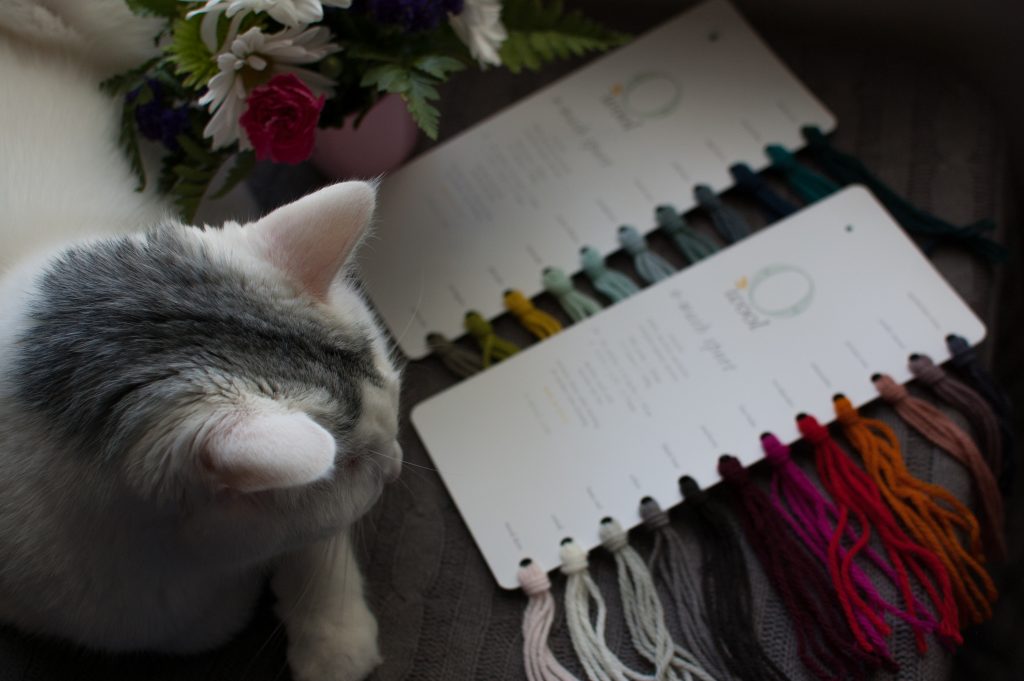 I've never ordered a shade card before, but it's a great way to compare colors in a line of yarn and I didn't even have to leave the house!
O-Wool's "O-Wash" is machine washable, using an organic compound that stops the wool from felting.
O-Wash uses a GOTS certified organic compound to create machine-washability. The compound holds the fibers still during washing so the scales cannot interlock and felt. Conventional "superwash" processes burn the scales off the fiber with an acid bath, or coat the fiber in a resin, or both. O-Wash both has its scales and uses a certified organic compound!

From the O-Wool FAQ
O-Wash Sport has some very vivid colors and a nice sheen. At the time of this post, one skein is $15.99/336 yards. A little pricy for colorwork, since I wouldn't need the whole skein, but a good price for what you're getting.
They also have a fingering weight O-Wash that comes in mini-skeins! Those are $5.99/100 yards, perfect if you need a bunch of colors but not much yardage.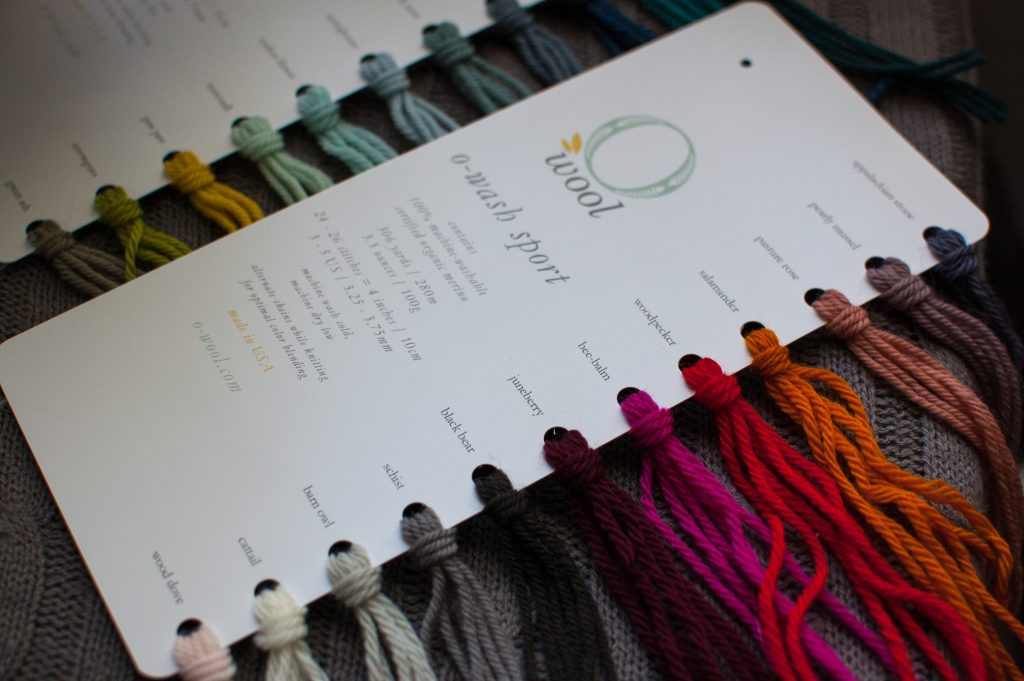 And the Classic Worsted yarn has beautiful, muted colorways. It's also reasonably priced if you're going to need a few colors for a project at $7.35/99 yards.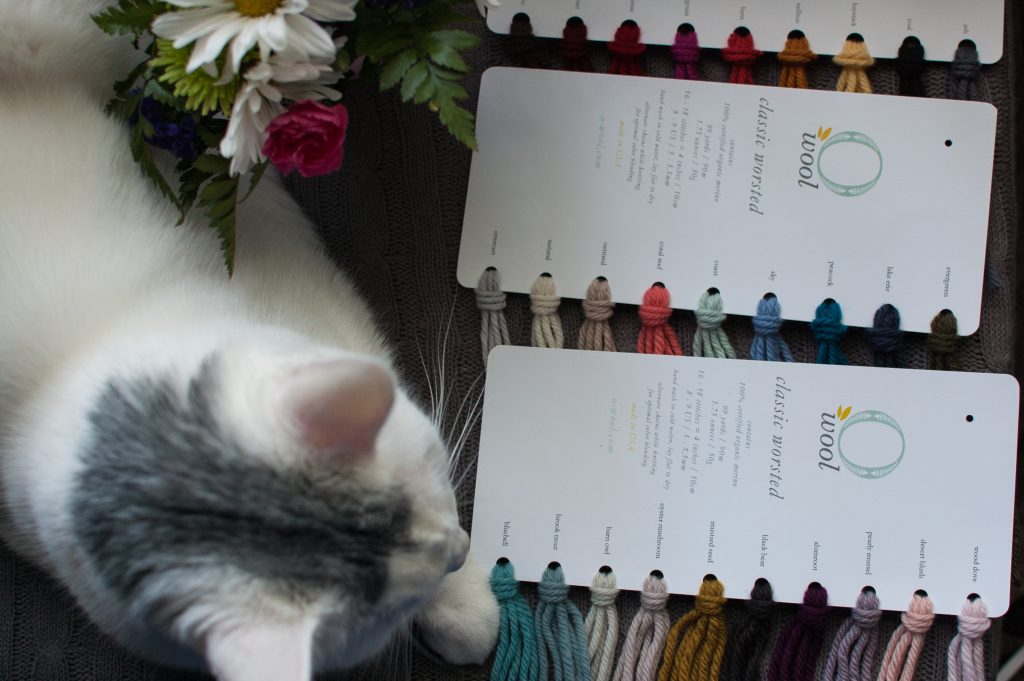 I'm not sure which I'll use for the design I'm coming up with, but I'm definitely leaning towards the O-Wash fingering so that I can take advantage of the mini-skeins.
Have you used O-Wool yarn before? Can I see your projects??